Build your career. Build your community
Whether you're just starting your career or you have many years of experience, there's a rewarding opportunity in public service waiting for you at Allegheny County.
Join our virtual career fair on Thursday, June 22, 2023 to network and engage with county employees and to learn about the exciting opportunities within county government.

Thursday, June 22

10:00 am – 6:00 pm
Why Register for This Event:
Explore a range of jobs including full-time, part-time, internships, and seasonal positions

Speak directly to our team about open positions and advancement opportunities

Learn about our amazing benefits, our positive work culture, and why you'll love working at Allegheny County

Make a difference in your life and in the lives of others
Agenda
May 20, 2021

8:00 am
MUG President Welcome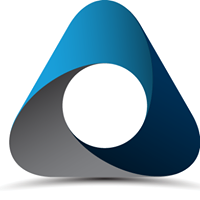 Bob Baddeley, MUG President

8:00 am - 8:20 am CT
Strongest Together: Powering Connections in a Changed World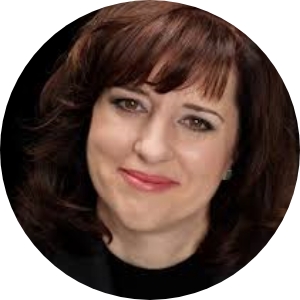 Mary T. McDowell, President and CEO of Mitel

8:20 am - 8:30 am CT
Networking Break

8:30 am - 9:30 am CT
Mitel User Group Virtual Event Keynote Presentation, Sponsored by Mitel
Be Happy First: Resilience and Breakthrough Performance In Times Of Change
After Neil Pasricha's wife left him and his best friend suddenly took his own life, he crash-landed in an empty downtown bachelor apartment. Just twelve months later, he was working directly for the CEO at Walmart, running the International Academy of Digital Arts and Science's "Best Blog in the world", and had just published The Book of Awesome which stormed the New York Times bestseller list and sold over a million copies. The lesson was clear: resilience, change, and growth can come from times of challenge. This inspiring talk is for anybody looking for simple practical ways to lift performance to new heights. In Neil's case, he realized before life could change, he had to change. Leadership ultimately comes from within. When company execs would ask him "How did you get so happy?" he'd share the secret is to "Be happy first" and let the mindset you cultivate ultimately enable your success. Neil's presentation leaves audiences with five clear tools they can use to achieve their biggest goals.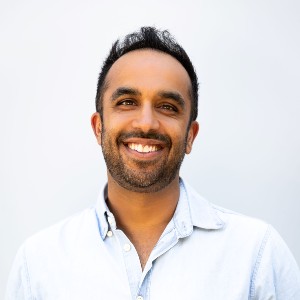 Neil Pasricha

9:30 am CT
Exhibit Hall Chat Hours Open

9:30 am - 9:45 am CT
Mitel Chief Revenue Officer Update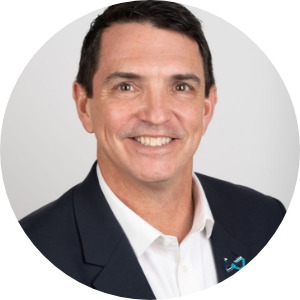 Scott Peterson, Chief Revenue Officer, Mitel

9:45 am - 10:15 am CT
Portfolio Evolution
Karthik will speak to Mitel's vision for the many new applications and go-to-market capabilities to be introduced this year to provide best modern communications and collaboration experience for its customers. Compared to our competition, Mitel's portfolio is unique in its ability to meet any customer's need and help them progress to the cloud at the right pace for their business. Karthik will also touch on the core platform architecture and performance enhancements that we continue to invest in to ensure rock-solid service stability, security and scale.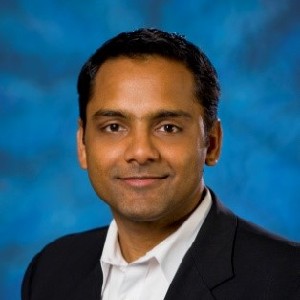 Karthik Arumugam, Group VP of Product Marketing, Mitel

10:15 am - 10:45 am CT
Mitel Interaction Recording, Quality Management & Speech Analytics powered by ASC
ASC presents how to empower employees with Mitel WFO solutions that are proven to improve both the efficiency of the organization as well as the quality of the customer experience. ASC will demonstrate its Interaction Recording, Quality Management, Coaching & Learning and Speech Analytics solutions. Mitel Interaction Recording powered by ASC guarantees legally compliant recording for regulated industries such as the financial sector, where it is a mandatory part of the customer communication. Mitel WFO powered by ASC is an integral part of Mitel's Customer Experience Solutions offered across Mitel's on-site and cloud communications solutions, namely MiCloud Flex and MiCloud Connect.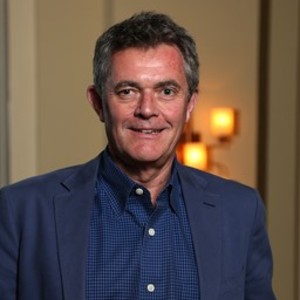 Ed Mooney, Director Channel Sales, ASC Americas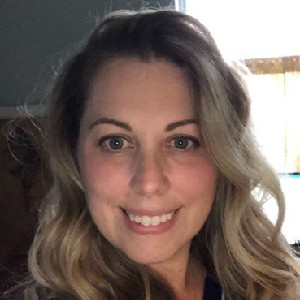 Nicole Caine, Sales Manager North America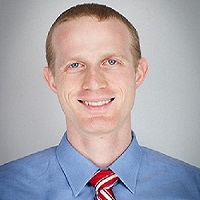 Jacob Nimocks, Director Solutions Consulting

10:45 am - 11:00 am CT
Exhibit Hall & Networking Break

10:45 am - 11:15 am CT
Ask the Expert: Differentiating with Customer Experience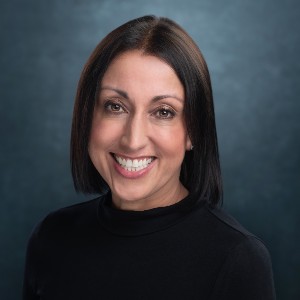 Shameem Smillie, Director: Global Contact Center Solutions, Mitel

10:45 am - 11:15 am CT
MUGpro Exlcusive Experience: Design your own UC app
Mitel UX is inviting MUGpro members to a white board design session to design your own UC app. Mitel will provide the tools needed to drag and drop UI [user interface] elements in place, and to create your perfect UI. This is your chance to bring your thoughts and ideas to life in a fun drag and drop exercise, available only to MUGpro members. Note, there is a small prize at the end, so be ready to "sell" your design! [Pre-Registration required to attend]

11:00 am - 11:45 am CT
Product Strategy and Roadmap Update
Mitel continues to deliver new features and capabilities that together with our application suites provide seamless communications and help employees work faster and smarter. Martin Bitzinger, Group VP, Product Line Management and Gurdip Jande, Group VP Product Line Management- Cloud, at Mitel will introduce you to what's new over the last six months, what's coming in the near term as well as our longer term strategy.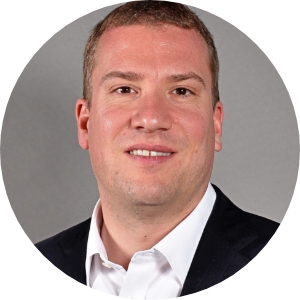 Martin Bitzinger, Group VP Product Line Management, Mitel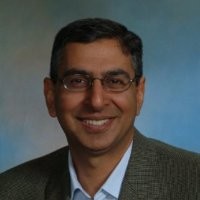 Gurdip Jande, Group VP Product Line Management- Cloud, Mitel

11:45 am - 12:15 pm CT
The Analytics You Need to Make Informed Decisions with Brightmetrics
When we think of business phone systems or contact center analytics and dashboards, most of us presume that customer service, sales, support teams (etc.) are the people who are delivered the highest value. The interesting thing is that the technical teams (IT, telecom engineers, etc.) are actually among the most loyal and staunchest fans of Brightmetrics services! The templates, flexible reports, and perspectives Brightmetrics offers help technical teams deliver rockstar support to those front-line business teams. Learn how Brightmetrics provides a way for technical teams to enable truly flexible customer intelligence insights to other departments while realizing their own benefits from the powerful tools.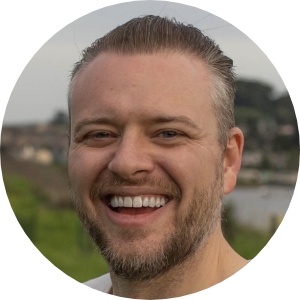 Peter Hornberger, VP of Sales, Brightmetrics

12:15 pm - 12:45 pm CT
Applications for the Modern Workforce
The way work is done has changed drastically as companies have adapted to the need to support remote workers. At Mitel, we have made significant improvements to our application portfolio to support our customers communication and collaboration needs. Find out what is new with Mitel's applications and hear about some game-changing improvements on the roadmap.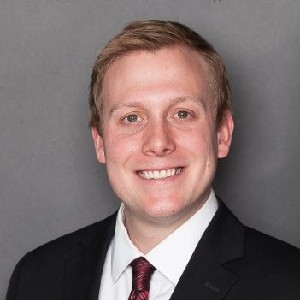 Travis Muller, Product Marketing Manager, Applications, Mitel

12:30 pm CT
Exhibit Hall Chat Hours End

12:45 pm - 1:15 pm CT
Customer Experience - Going from Dated to Digital
An overview of the latest CX trends, digital expectations, and habits of today's digital consumers, along with how Mitel can help you address them.
During this session you'll learn:
What are the expectations of the digitally savvy consumer
How can you leverage technology, such as chatbots, AI, and messaging apps in a bid to enhance your digital consumer experience.
What are the steps you need to take to go from dated to digital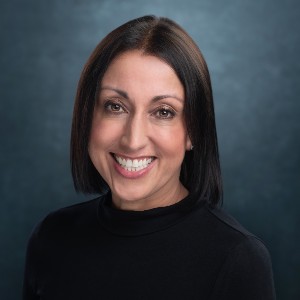 Shameem Smillie, Director: Global Contact Center Solutions, Mitel

1:15 pm CT
Thank You/Live Event Ends